An input connector (input) is the element of a GeoEvent Service responsible for receiving and interpreting event data from a data feed. The input connector retrieves attribute values from each event and constructs a GeoEvent, which can be routed through optional filters and processors to an output connector. Each input connector is configured to receive a data feed from a single specific data source. Every GeoEvent Service must include at least one input connector, but a GeoEvent Service may include more than one input connector.
Input connectors are created and managed in ArcGIS GeoEvent Manager from either the service designer on the GeoEvent Services page or from the Inputs page. When creating a new input connector, you will be presented with a searchable list of input connectors to choose from.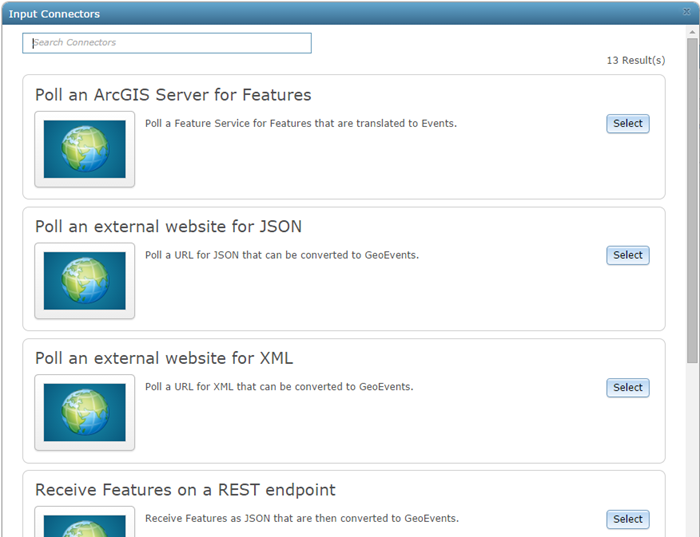 For details, see Available input connectors for all input connectors available with GeoEvent Server and Add inputs to a GeoEvent Service to create and add inputs to a GeoEvent Service.
Step-by-step instructions for creating new input connectors can be found in the Introduction to GeoEvent Server tutorial. Access the tutorial from GeoEvent Server tutorials.
---